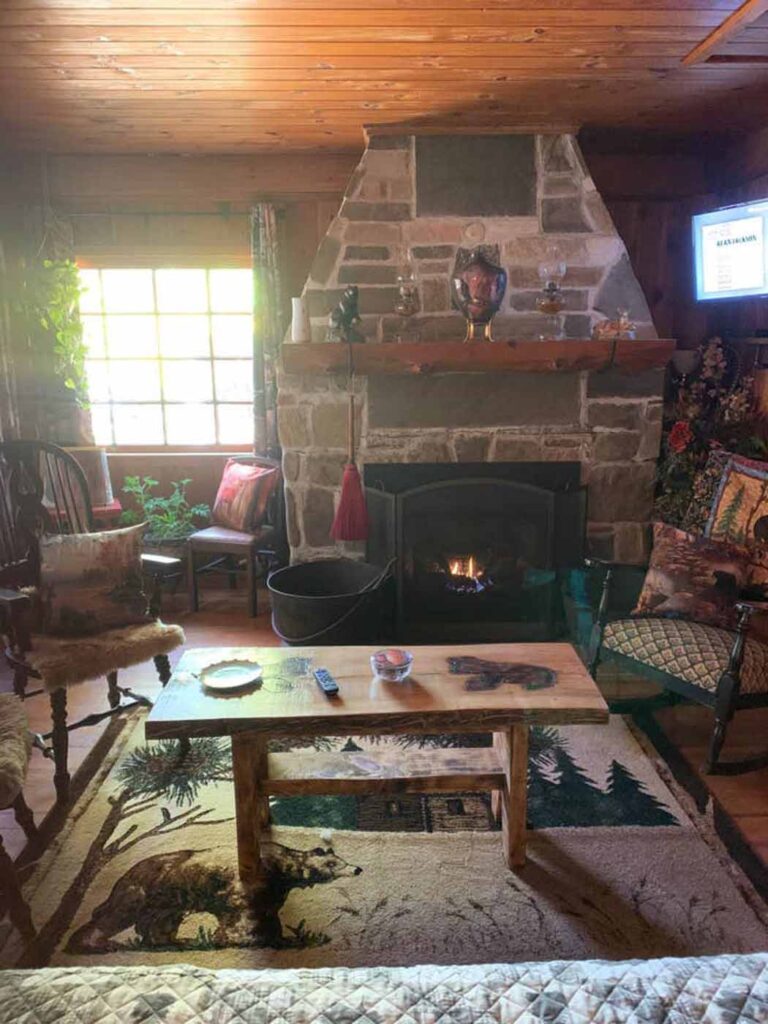 Family-Friendly Fun: Kid-Friendly Lodging Near the PA Grand Canyon
Nestled in northern Pennsylvania, the PA Grand Canyon, also known as the Pine Creek Gorge, is a breathtaking natural wonder that families should add to their travel bucket list. The canyon spans over 47 miles with depths of up to 1,450 feet, offering stunning views of the rugged terrain and pristine waters. Visitors can engage in a variety of family-friendly activities such as hiking, biking, fishing, kayaking, horseback riding, geocaching, and stargazing, among others. The canyon is home to diverse wildlife, including black bears, white-tailed deer, bald eagles, and coyotes, making it a perfect destination for nature enthusiasts. The PA Grand Canyon is also surrounded by beautiful forests, and several waterfalls, and has several campgrounds, lodges, cabins, and bed and breakfasts for visitors to stay in.
10 Family Fun Activities While Visiting PA Grand Canyon:
Hiking: With over 80 miles of trails, the PA Grand Canyon offers a variety of hiking options for families of all skill levels. Whether you're looking for a leisurely stroll or a challenging hike, the canyon has something for everyone.
Biking: Bring your bikes and explore the canyon on two wheels. With miles of scenic bike trails, families can enjoy a fun and exhilarating ride through the canyon.
Fishing: The PA Grand Canyon is home to some of the best trout fishing in the country. Families can spend the day fishing for brown and rainbow trout in the crystal-clear waters of Pine Creek. Be sure to visit the iconic Slate Run Tackle Shop for all your fly-fishing needs.
Kayaking and Canoeing: Take to the water and explore the canyon from a new perspective. Rent a kayak or canoe and paddle down Pine Creek, taking in the stunning views along the way.
Horseback Riding: For families who prefer a more leisurely pace, horseback riding is a great way to experience the beauty of the canyon. Guided tours are available for riders of all skill levels.
Camping: There's nothing quite like spending a night under the stars in the great outdoors. The PA Grand Canyon has several campgrounds that offer a variety of camping options for families.
Wildlife Watching: The PA Grand Canyon is home to a wide variety of wildlife, including black bears, bald eagles, and white-tailed deer. Families can spend the day observing these amazing creatures in their natural habitat.
Geocaching: This modern-day treasure hunt is a fun and interactive way for families to explore the canyon. Bring your GPS and see if you can find the hidden caches located throughout the park.
Zip Lining: For families looking for an adrenaline rush, zip lining is a must-do activity. Soar through the trees and take in the stunning views from high above the canyon floor.
Stargazing: With its remote location and lack of light pollution, the PA Grand Canyon is the perfect place for stargazing. Families can spend the evening marveling at the stars and constellations in the night sky.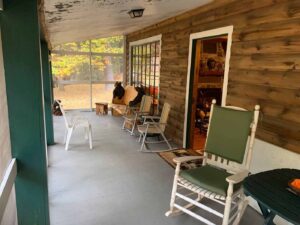 Places to Stay Near PA Grand Canyon; Slate and Starlight Retreats
When visiting the PA Grand Canyon, families have a variety of lodging options to choose from, including hotels, inns, cabins, and campsites. Choosing a place to stay close to the PA Grand Canyon can be confusing. However, one unique and luxurious option is Slate and Starlight Retreats, located just 15 minutes from the canyon.
Slate and Starlight Retreats offers three fully furnished and beautifully decorated cabins, perfect for families seeking a comfortable and luxurious stay in the great outdoors. The cabins are located in a secluded and peaceful setting surrounded by woods and are equipped with modern amenities such as full kitchens, Wi-Fi, heating, air conditioning, and private outdoor hot tubs.
Families who stay at Slate and Starlight Retreats will enjoy a tranquil and relaxing stay while being close to all the outdoor adventures the PA Grand Canyon has to offer. The retreats are located just a short drive from the canyon's hiking trails, waterfalls, fishing spots, and bike trails. The retreats also offer plenty of outdoor activities for families, including stargazing, birdwatching, and roasting s'mores around the fire pit.
The cabins at Slate and Starlight Retreat are the perfect destination for families with young children. The cabins are fully furnished and equipped with all the modern amenities, providing a comfortable and luxurious stay. What makes these cabins special is the emphasis on creating a memorable and unique experience for families. The outside campfires are perfect for roasting marshmallows and making s'mores, while the screened-in porch provides a relaxing and peaceful place to sit and enjoy the surrounding woods. The large fireplaces inside some of the cabins create a cozy and inviting atmosphere, perfect for snuggling up with the family on a chilly evening. These features make it easy for families to spend quality time together, creating unforgettable memories that will last a lifetime. Whether it's bonding over a campfire or relaxing in front of the fireplace, the cabins at Slate and Starlight Retreat provide the perfect setting for families to connect and enjoy each other's company.
Slate and Starlight Retreats offer families a unique and luxurious lodging option near the PA Grand Canyon while emphasizing sustainability and the environment. With their focus on eco-friendly practices, modern amenities, and proximity to outdoor adventures, Slate and Starlight Retreats provide a perfect home away from home for families visiting the area.
Searching for a place to stay near the Pennsylvania Grand Canyon? Book your cabin today!