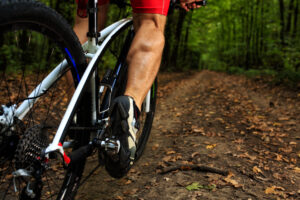 The Grand Canyon of Pennsylvania is a breathtaking natural attraction. This breathtaking canyon is located in the middle of Tioga County and is an absolute must-see for every nature lover. The Pennsylvania Grand Canyon is home to miles of hiking paths that lead through verdant forests, over rocky cliffs, and to spectacular panoramas.
The Turkey Way is a well-known trail for hikers in the region. This treacherous path is a precipitous, rocky plunge into the canyon's depths. Amazing vistas of the canyon walls and the rushing Pine Creek far below may be seen as you travel along. Although inexperienced hikers should avoid the Turkey Trail, it is an absolute must for those who are searching for a thrilling journey.
The West Rim Trail, which spans 30 miles along the western edge of the canyon, is yet another well-traveled path. In addition to providing stunning vistas of the canyon and its surroundings, this path also connects to a number of other hiking routes. If you're looking for a longer, more demanding hike with plenty of camping and exploration options, the West Rim Trail is a fantastic option.
The Pine Creek Rail Trail is a great option for individuals who want to take it easy on a hike. This 62-mile path, which was once a train bed, now provides breathtaking panoramas of the canyon and its environs. The track is easy to follow and does not present any significant challenges to hikers of any experience level. Along the journey, you'll get to experience some of the region's most breathtaking landscapes as you go through quaint little towns and across historic bridges.
Hiking through the Pennsylvania Grand Canyon, no matter which route you take is an adventure you won't soon forget. These trails are a hiker's dream thanks to the area's breathtaking scenery, varied topography, and abundance of exciting experiences. Just grab your bag, lace up your boots, and head out on the trails for a once-in-a-lifetime experience in one of the world's most stunning landscapes.
Slate & Starlight Retreats; Pennsylvania Grand Canyon Hiking
Renting a cabin from Slate & Starlight is the best way to take in the area's breathtaking scenery if you're planning a hiking trip to the Pennsylvania Grand Canyon. This is so for many reasons, but here are just a few:
Rental cabins from Slate & Starlight provide all the conveniences of home in the midst of Pennsylvania's wilds. All of the essentials for a pleasant stay, such as kitchenettes, plush beds, and private toilets, can be found in our cabins. Furthermore, our cabins are situated on some of the best hiking routes in the region, allowing you to spend less time traveling and more time exploring.
Wonderful Views: Our cabins are located in some of the most scenic spots in the Pennsylvania Grand Canyon region. Guests staying in our cabins may take in breathtaking panoramas of the canyon and its surrounding landscape from the comfort of their own rooms. Enjoy the natural beauty of the area as you wake up to the sound of birds singing and the aroma of pine trees.
Freedom to do as much or as little as you like when you rent a cabin from Slate & Starlight. Our cabins, in contrast to hotels, allow you to determine your own schedule so that you may make the most of your time here. Our cabins are the ideal starting point for any outdoor pursuit, whether you prefer hiking, fishing, or just lounging on the porch with a good book.
Renting a cabin from Slate & Starlight is a cheap option for seeing the Pennsylvania Grand Canyon. In addition to being conveniently located, our cottages are also reasonably priced. You can save on your vacation budget by cooking your own meals and bringing your own groceries when you stay in a place that has full kitchen facilities.
To rent a cabin from Slate & Starlight is to have an experience you won't soon forget. You will experience the breathtaking majesty of Pennsylvania's wilds from the moment you arrive, and you will have the chance to make memories that will last a lifetime. Your visit to one of our cabins will be one you'll always remember, whether you take a hike to the canyon's floor, relax on your porch and watch the sunset or roast marshmallows over an open fire.
Renting a cabin from Slate & Starlight is the perfect way to experience the beauty and tranquility of the Pennsylvania Grand Canyon. With all the comforts of home, stunning views, and the freedom to explore at your own pace, our cabins offer the ultimate getaway for hikers and nature lovers. Book your stay today and discover the magic of the Pennsylvania wilderness.